yarn base information
MOHAIR
•72/28% mohair/silk
•459 yds/50g - single ply
SURI LACE
•74/26% suri alpaca/silk
•328 yds/50g - single ply
CLASSIC SOCK
•100% superwash merino wool
•400 yds/100g - 2 ply
NYLON SOCK
•80/20% superwash merino wool/nylon
•400 yds/100g - 2 ply
STELLINA SOCK
•75/20/5% Superwash Merino/Nylon/Gold Stellina
•438 yds/100g - 2 ply
CASHMERE SOCK
•80/10/10% superwash merino wool/cashmere/nylon
•435 yds/100g - 4 ply
SILK SOCK
•50/50% superwash merino wool/silk
•438 yds/100g - 4 ply
CLASSIC SPORT
•100% superwash merino wool
•328 yds/100g - 3 ply
CLASSIC DK
•100% superwash merino wool
•231 yds/100g - 4 ply
STELLINA DK
•75/20/5% Superwash Merino/Nylon/Gold Stellina
•231 yds/100g - 4 ply
CASHMERE DK
•80/10/10% superwash merino wool/cashmere/nylon
•231 yds/100g - 4 ply
SILK DK
•50/50% superwash merino wool/silk
•231 yds/100g - 4 ply
CLASSIC WORSTED
•100% superwash merino wool
•218 yds/100g - 4 ply
CLASSIC BULKY
•100% superwash merino wool
•106 yds/100g - 2 ply
yarn base information
MOHAIR
•72/28% mohair/silk
•459 yds/50g - single ply
SURI LACE
•74/26% suri alpaca/silk
•328 yds/50g - single ply
CLASSIC SOCK
•100% superwash merino wool
•400 yds/100g - 2 ply
NYLON SOCK
•80/20% superwash merino wool/nylon
•400 yds/100g - 2 ply
STELLINA SOCK
•75/20/5% Superwash Merino/Nylon/Gold Stellina
•438 yds/100g - 2 ply
CASHMERE SOCK
•80/10/10% superwash merino wool/cashmere/nylon
•435 yds/100g - 4 ply
SILK SOCK
•50/50% superwash merino wool/silk
•438 yds/100g - 4 ply
CLASSIC SPORT
•100% superwash merino wool
•328 yds/100g - 3 ply
CLASSIC DK
•100% superwash merino wool
•231 yds/100g - 4 ply
STELLINA DK
•75/20/5% Superwash Merino/Nylon/Gold Stellina
•231 yds/100g - 4 ply
CASHMERE DK
•80/10/10% superwash merino wool/cashmere/nylon
•231 yds/100g - 4 ply
SILK DK
•50/50% superwash merino wool/silk
•231 yds/100g - 4 ply
CLASSIC WORSTED
•100% superwash merino wool
•218 yds/100g - 4 ply
CLASSIC BULKY
•100% superwash merino wool
•106 yds/100g - 2 ply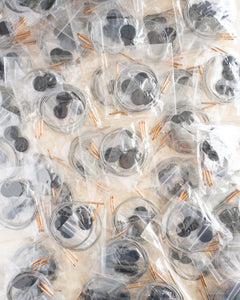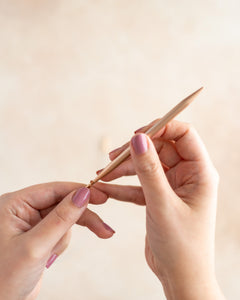 Perfect
Exactly what I needed for my set.
Swivel Cord set for my Tunisian crochet hooks and knitting needles.
I'm thrilled with these as I don't feel like I'm fighting with the twisting of a set cord. These make my knitting and Tunisian crochet easier and more relaxing. I also wanted to mention that these cords fix all of Knitters Pride and knit pro sets as well as the LYKKE sets you may have. Thank you for offering them at such a reasonable cost, I bought two sets!!!
Stunning and works yarn like butter
I wish they had a 7mm sized hook
Favorite cables!
I absolutely love these cables and always need more. The swivel is a game changer and the coated steel is phenomenal for holding its shape with kinking. Definitely my favorite cables and I have many.
FINALLY
These are PERFECT. Love the steel cord that my parrot can't chew through and the swivel has been muuuuuch desired. Thank you!
these made us think of you