yarn base information
MOHAIR
•72/28% mohair/silk
•459 yds/50g - single ply
SURI LACE
•74/26% suri alpaca/silk
•328 yds/50g - single ply
CLASSIC SOCK
•100% superwash merino wool
•400 yds/100g - 2 ply
NYLON SOCK
•80/20% superwash merino wool/nylon
•400 yds/100g - 2 ply
STELLINA SOCK
•75/20/5% Superwash Merino/Nylon/Gold Stellina
•438 yds/100g - 2 ply
CASHMERE SOCK
•80/10/10% superwash merino wool/cashmere/nylon
•435 yds/100g - 4 ply
SILK SOCK
•50/50% superwash merino wool/silk
•438 yds/100g - 4 ply
CLASSIC SPORT
•100% superwash merino wool
•328 yds/100g - 3 ply
CLASSIC DK
•100% superwash merino wool
•231 yds/100g - 4 ply
STELLINA DK
•75/20/5% Superwash Merino/Nylon/Gold Stellina
•231 yds/100g - 4 ply
CASHMERE DK
•80/10/10% superwash merino wool/cashmere/nylon
•231 yds/100g - 4 ply
SILK DK
•50/50% superwash merino wool/silk
•231 yds/100g - 4 ply
CLASSIC WORSTED
•100% superwash merino wool
•218 yds/100g - 4 ply
CLASSIC BULKY
•100% superwash merino wool
•106 yds/100g - 2 ply
yarn base information
MOHAIR
•72/28% mohair/silk
•459 yds/50g - single ply
SURI LACE
•74/26% suri alpaca/silk
•328 yds/50g - single ply
CLASSIC SOCK
•100% superwash merino wool
•400 yds/100g - 2 ply
NYLON SOCK
•80/20% superwash merino wool/nylon
•400 yds/100g - 2 ply
STELLINA SOCK
•75/20/5% Superwash Merino/Nylon/Gold Stellina
•438 yds/100g - 2 ply
CASHMERE SOCK
•80/10/10% superwash merino wool/cashmere/nylon
•435 yds/100g - 4 ply
SILK SOCK
•50/50% superwash merino wool/silk
•438 yds/100g - 4 ply
CLASSIC SPORT
•100% superwash merino wool
•328 yds/100g - 3 ply
CLASSIC DK
•100% superwash merino wool
•231 yds/100g - 4 ply
STELLINA DK
•75/20/5% Superwash Merino/Nylon/Gold Stellina
•231 yds/100g - 4 ply
CASHMERE DK
•80/10/10% superwash merino wool/cashmere/nylon
•231 yds/100g - 4 ply
SILK DK
•50/50% superwash merino wool/silk
•231 yds/100g - 4 ply
CLASSIC WORSTED
•100% superwash merino wool
•218 yds/100g - 4 ply
CLASSIC BULKY
•100% superwash merino wool
•106 yds/100g - 2 ply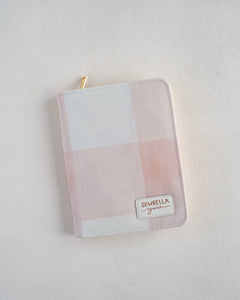 tunisian crochet hook set
Pure form and function!
A beautiful set that works beautifully!
I love these Tunisian hooks.
This is a beautiful set of tools. They are easy on my hands and that is saying something for metal and me. I would ask Sewrella to be able to purchase more cords in al the sizes and larger hooks than are currently in the set in the future of this product .
Best hooks ever
They are the best hooks ever. They glide through the yarn with ease. They are long enough for bigger hands. I absolutely love these hooks.
Perfection
The best Tunisian crochet hooks I have found. The yarn glides over the hooks so easily and the thumb rest is so nice to have.
Excellent hook. Love that it's similar to a regular crochet hook.
these made us think of you